« 3 Key Ways to Buy Foreclosed Properties | Home | School Zones Citrus County Florida »
By Alison Markham, Broker-Associate, GRI, RealtorĀ® | March 13, 2008

When you list your home with a real estate professional chances are that another agent in the MLS system will actually procure your buyer. The Multiple Listing Service (MLS) is an unbeatable marketing tool.
EXIT Realty Leaders takes this a step further….. List with us and get 3 times the exposure.
For no additional cost to the buyer or seller, EXIT Realty Leaders will submit your home's listing to the Citrus County MLS, Mid-Florida (Tampa to Orlando) MLS and the South Florida (Miami) MLS systems.
Why is this important for our Sellers' exposure?
Three separate listings on Realtor.com
An agent in anyone of those three MLS systems can bring or send their qualified buyer to Citrus County and be fully compensated for half of the sale.
We will even do the work for them with the EXIT 100% referral network.
Florida buyers are moving away from excessive growth and congestion and Citrus County is just what they are looking for, EXIT helps them find you.
Citrus County has approximately 700 RealtorsĀ® in the system, but Tampa, Orlando and Miami have tens of thousands of RealtorsĀ®. That's easy math, isn't it?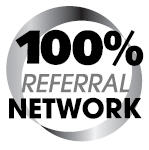 100% Referral Network – The ability to capture non-existent buyers.Ā  The 100% Referral Network is a central location where you can upload your listing(s) by agreeing to pay a 100% referral fee. You can easily manage your properties online, as the site is extremely user friendly. This tool is a wonderful listing tool that will create more exposure for your sellers. By submitting a listing to www.100percentreferral.com you are agreeing to offer a 100%
referral fee on the buying side of that listing. EXIT REALTY FLORIDA is aggressively marketing this site, through e-mail campaigns, magazine ads, cold calling campaigns, etc., in order to drive traffic to it.
Please refer to the terms and use located on www.100percentreferral.com for additional information.
Call 866 795 3396 for more on these programs and all the marketing benefits of EXIT Realty Leaders.
Topics: Seller Information | No Comments »
Comments
You must be logged in to post a comment.