« Mortgage Lenders – Citrus County Florida | Home
By Alison Markham, Broker-Associate, GRI, Realtor® | April 7, 2020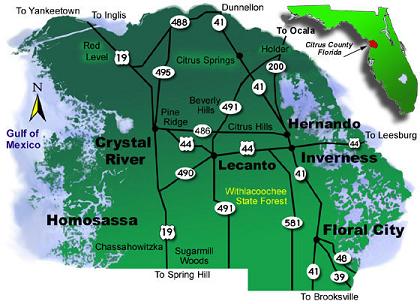 Alison Markham, Broker-Associate, GRI, Realtor®/Steven McClory, Realtor®
EXIT Realty Leaders, Lic. Real Estate Broker
730 N Suncoast Blvd Crystal River Florida 34429
Citrus County Florida Real Estate and Crystal River Florida Real Estate in Sunny Florida
O
ur Phones Are Always On! 352-697-0761 or 352-422-3998
Tired of filling out Website forms when you're just browsing for information? Us too!!!
Call anytime for Citrus County real estate information, or just a simple question about Citrus County Florida. 1-697-0761 or 352-422-3998.
Citrus County Florida Real Estate Agents serving Florida's Nature Coast – Crystal River, Homosassa, Inverness, Lecanto, Beverly Hills, Yankeetown, Inglis, Floral City, Citrus Springs
Including fabulous communities like: Black Diamond Ranch, Sugarmill Woods, Citrus Hills, Pine Ridge Estates, Terra Vista, Meadowcrest, Crystal River Waterfront, Homosassa Waterfront and Riverhaven Waterfront Communities.
Alison: 1.352.697.0761
Steven: 1.352.422.3998
Office: 1.352.794.0888
Find homes for sale in the Crystal River Real Estate Market including Hernando, Floral City, Citrus Springs, Lecanto, Beverly Hills, Inverness, Homosassa and more. With our Citrus County Real Estate Home Search feature you are able to search through thousands of local area homes just like real estate agents do. Find waterfront homes, new homes, luxury homes, townhomes and condos, in addition to property and land listings in the area.

SELLERS CITRUS COUNTY FLORIDA!
If you're planning to sell your home in the next few months, this FREE service is designed to help establish your home's current market value. We will use comparable sold listings to help you calculate the fair market value of your home. Call 352-697-0761 or email:
info@naturecoastliving.com

BUYERS SEARCHING CITRUS COUNTY REAL ESTATE IN FLORIDA!
Automatically receive personalized MLS listings by e-mail. Early each morning you will receive the latest listing information on the homes that match your criteria!!! Simply call 352-697-0761 or 352-422-3998 Day or Night or Send contact information and home/land requirements by email to:
info@naturecoastliving.com
Topics: Citrus County Noteworthy, Real Estate Citrus County, Real Estate News, Seller Information | Comments Off on Call Now: 352-697-0761 Your Source for Citrus County Florida Real Estate, Homes, Land, & Investment
Comments are closed.