« Existing-Home Sales to Stablize Before Upturn in Second Half of 2008 | Home | Now is the Best Time to Buy a New Home! »
By Alison Markham, Broker-Associate, GRI, Realtor® | April 10, 2008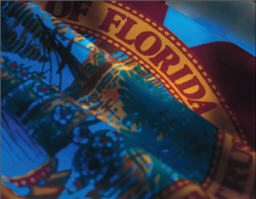 TALLAHASSEE, Fla. – April 10, 2008 – Property taxes may not have dropped like a rock, but a measure to set in stone a 1.35 percent yearly cap in the growth of all future property-tax bills got hearings in the House and Senate on Wednesday.The proposed constitutional amendment would limit the increase in tax assessments on all homeowners, commercial, rental and investment property, to 1.35 percent a year. It mirrors a citizen petition drive that has been a top priority of House Speaker Marco Rubio that would put the tax limitation before voters in 2010.
Organizers say they have collected more than 200,000 of the 611,000 signatures needed to place it on the ballot, although only 75,000 have been verified by the Secretary of State's office.
Keeping promise
Rubio wants the Legislature to put it before voters this year and, by moving the measures through the committees, he's keeping alive his promise to pursue additional property-tax cuts this year.
The speaker also won House committee approval for another pet project, a constitutional amendment to limit government by capping all city, county and state revenue collections based on a formula that includes inflation, population growth and one percentage point.
A similar constitutional amendment has been proposed this year by members of the Commission, which meets once every 20 years, but sponsors have struggled to get enough support on the panel.
The chances of either of Rubio's pet projects going any farther in the Legislature appear slim at this point – a concession even Rubio made after addressing homeowners who traveled to Tallahassee last month demanding more property-tax relief.
"We'll see what happens," said Rep. Carlos Lopez-Cantera, a Miami Republican, after the House committee passed the 1.35 percent proposal he's sponsoring.
Democrats cautious
Legislators need a two-thirds vote of each chamber to bring that proposal to the November ballot, but Democrats aren't buying it. The Senate committee approved it on a 7-3 partisan vote with all Democrats on the committee opposed.
"We need to wait and see what impact the tax cuts we've already approved have," said Senate Democratic Leader Steve Geller of Cooper City.
He said there are too many unknowns about the proposal before he could vote to put it on the ballot: All taxes would be capped, so how would the money be divided? What would the impact on state and local government be five years into the future? What impact would this have on top of the property tax cuts already passed this year?
The Senate version was introduced by Sen. Mike Haridopolos, the Republican chairman of the Senate Finance and Tax Committee. He promised that Geller's questions would be taken up in his committee.
The House Efficiency and Government Accountability Committee approved the government-revenue cap 12-4, despite signs that it is not even on the agenda in the Senate. Sponsor Frank Attkisson, a Kissimmee Republican, said he expects Haridopolos to push it in the Senate.
The proposal is styled after one proposed by Tax and Budget Reform Commission member Mike Hogan, Duval County's tax collector.
Attkisson called his bill a "leveler" because it would have forced local governments to roll back their property tax rates during the real estate boom years of 2004-07 had it been in effect at the time. The rollback amounts statewide would have ranged from $1.4 billion in 2004 to $8.9 billion in 2007.
"You've got a choice to make to continue the yo-yo effects of state and local budgeting," he said. "But if you think there is a better way to manage government this is the best thing that you can do."
Copyright © 2008 The Miami Herald, Mary Ellen Klas. Distributed by McClatchy-Tribune Information Services.
Topics: Real Estate Citrus County | No Comments »
Comments
You must be logged in to post a comment.