« EXIT Realty exposes listings best! | Home | Homeowner's Insurance »
By Alison Markham, Broker-Associate, GRI, Realtor® | March 15, 2008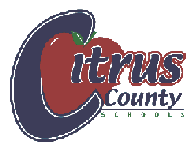 Welcome to the Citrus County School Board Planning and Growth Management Department. We hope you will find all of the information helpful. Please feel free to browse around and check back often as we will make every effort to update the site as necessary. We welcome your input and suggestions for our web site. Thank you for visiting.
http://www.citrus.k12.fl.us/pgm/
Contact Information
Please feel free to contact us with any questions or concerns.
Telephone
352-746-3960
FAX
352-527-1410
Postal address
Roger Weaver Educational Complex
2575 S Panther Pride Dr, Lecanto, Florida 34461
Electronic mail
General Information: mosert@citrus.k12.fl.us
Director:
Topics: Citrus County Communities, Real Estate Citrus County | No Comments »
Comments
You must be logged in to post a comment.