« State officials confident Florida real-estate sales will rebound | Home | Florida & Metro Forecast 2008 – 2010 »
By Alison Markham, Broker-Associate, GRI, Realtor® | April 4, 2008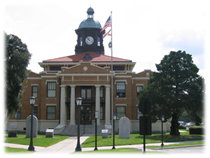 By Chris Van Ormer
Community events follow one after another Saturday in Inverness.
Start with a business expo in the morning, move onto a classic car show in the afternoon, and finish by enjoying a concert a little later in the Courthouse Square. The Inverness Olde Towne Association presents this full day of activities.
President Doug Lobel said about 50 of the 100 association members will take part in the Business Expo from 10 a.m. to 3 p.m. Saturday at the Withlacoochee Technical Institute, 1201 W. Main St.
At the Business Expo, "There will be no selling, just business exposure," Lobel said.
Lobel said representatives from the new YMCA would be present to talk to members of the public about how plans are moving along to bring the facility to the county.
A new member of the association, Ink Blots Graphics, will display its range of products. The business has produced T-shirts and hats for other community events, such as the Thunder in the Hills boat race last week at Lake Hernando.
Anyone who wishes to discuss insurance concerns will be able to talk to David Dom, who represents State Farm, and Franklin Realty will be available to talk about real estate and mortgage issues.
"But no one will be selling anything or taking money," Lobel said.
Some streets around Courthouse Square will be restricted to pedestrians as the Classic Car Show starts at 2 p.m.
Jennifer Springer, events committee chairwoman, said the car show is an open event and will be supported by several county car clubs.
"The first 100 cars will receive a dash plaque," Springer said. "And there will be people's choice awards."
Music on the Square starts at 3 p.m. with Cameron Decker, who offers easy listening entertainment. The shops around the Courthouse Square will stay open later than usual, and people can bring lawn chairs and picnic baskets to enjoy the music. But they must pick up after themselves.
Nightshift Band will play from 6 to 10 p.m., offering classic rock 'n' roll hits. Both Decker and the band are performers familiar in the Tampa Bay area.
"We hope the weather holds and people come out for a wonderful day on the square," Springer said.
Lobel said this event is an "old-time town-square get-together."
"It's just to give back to the community," Lobel said. "The association budgeted $2,200 for it, but it has no income side to it for us."
Topics: Citrus County Noteworthy | No Comments »
Comments
You must be logged in to post a comment.